How much does it cost to launch an ICO has become one of the most widely searched terms over the internet. Initial Coin Offering (ICO) has become one of the most effective ways of fundraising for businesses. The quantity of capital available to lead a successful token sale by the business also plays a factor in determining the success or failure of the ICO.
The vital part of the ICO lies in shaping the budget plan before beginning the venture. By researching how much it cost to launch an ICO you can get an overview of the overall process. Ultimately, it can keep you from having a failed ICO. With our team of experienced ICO developers, we can assist you right from the beginning to how to launch an ICO, ICO launch platforms, and how to sell an ICO.
Get the best ICO Development Services online with CryptoSoftwares
How to launch an ICO?
Wondering how to launch an ICO? Here are the steps involved in launching an ICO.
1. Come up with an idea, think it through, and make sure that your project needs an ICO
2. Know your competition
3. Research the legal aspects of things and make sure if ICOs are legal in your country
4. Create an ICO token
5. Write a white paper
6. Launch a website
7. PR and marketing
8. Launch an ICO
Read more on How to Choose Best ICO Development Service
Technical Aspects and Cost of Launching an ICO
It is always necessary to take a positive outlook in initiating any business venture. For a thriving ICO to be launched and supported to millions it is essential to consider a few factors.
Let's have a look.
Whitepaper Drafting is one of the primary phases of the ICO venture. It takes creativity and skill to draft an excellent whitepaper and attract likely investors by providing them an interesting prelude to your ICO venture. If you are looking for an economic alternative for launching an ICO, then you can prepare the whitepaper yourself. Whitepapers should usually be comprehensive, educational, and inclusive. Usually, whitepapers are outlined and developed by experts.
A thoroughly drafted whitepaper allows your investors to understand the whole idea, vision, and goals of your ICO venture, providing them an insight into the technical regards and benefits of your ICO plan. It is like a plan that explains your product, its purpose, uses, and distribution. ICO holds as a professional proposal for possible investors and provides them a framework on how to implement the technology and gain the trust of investors.
Still, the expense of launching an ICO may also include the payment of recruiting a content writer to compose a highly technical and adept whitepaper. Hence, the whitepaper demands to be precise, compact, and well-written.
Landing Page Development
A smart and informative website brings credibility to the brand. The nature of the website will attract new clients and assist in improving the scalability of the company. The features of the website will depend on the amount of money you are willing to spend on it. The price of launching an ICO also involves the planning and development of a remarkable ICO website that interests possible investors.
The Smart Contract
The ERC20 token standard is normally suggested in shaping the smart contract. This is because it is effortless to use and transfers can be conducted without much hassle. But it can be difficult to find an expert developer. Smart contract development is a time-consuming and demanding process. It requires about a couple of weeks to perform the entire process of reviewing all the technical aspects and testing them. Smart contracts play an important role in determining the cost of launching an ICO.
Security Audits
The most beneficial feature of smart contracts is their ability to carry out transactions with high security. The token will not be interesting to potential investors if it cannot afford proper security. If there is a shortage of security, then even a modest error can cause a huge loss. Therefore, security audits are a necessary procedure.
Marketing
Marketing could be the most difficult part of an ICO. Marketing should begin long before the launch of the ICO. It should have an excellent online presence. A genuine website, engaging content on multiple social media, and other channels. It is essential to represent a certain level of attention, reliability, and professionalism to obtain the attention of possible investors. To discover the cost of launching an ICO, it is important to understand the entire process of ICO Marketing.
Social Media
When it comes to marketing, social media is the one medium that cannot be ignored today. It is one of the most potent channels of marketing. Social media can help you reach out to your target audience in the most efficient way. Social media such as Facebook, Twitter, LinkedIn, YouTube, Instagram, Reddit, Telegram, and more are leveraged for marketing today.
Marketing your ICO through social media attracts your potential investors. It also informs them about your ICO and the goal to raise millions. A large part of any social media campaign would be content creation. It is the content on your social media that attracts people. Approximately, the social media marketing for launching an ICO may cost around $3,000 for a month.
Press Release ad Media Submissions
Another powerful way of promoting your ICO is through conventional media by letting journalists and analysts know the vision about your ICO launch. It is important to push the reports about your ICO as press releases. Sent it to as many websites and publications as you can. Certain sites will charge you to publish content about your ICO. But getting featured on reputed websites will boost your credibility and portray certain trustworthiness to potential investors.
Community Management
Community Management has to be an indispensable part of your ICO particularly during those initial days of the token sale. It is necessary to establish a rapport with potential investors and captivate their attention. Your single objective must be to build a community that encourages you in what you are attempting to reach out to them.
How much does it cost to launch an ICO?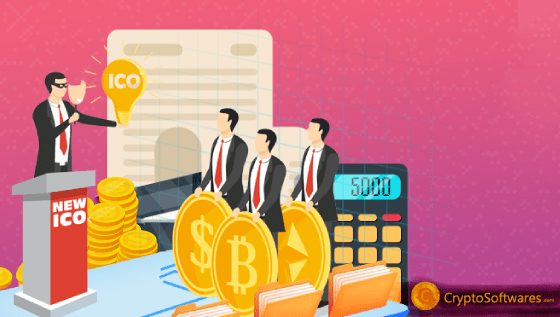 If you are looking for a cheaper solution, draft your ICO whitepaper by yourself. If you are not entirely confident about your writing skills, you should hire an individual who may have to be paid a significant amount. At times, social media and community channels come free of cost. Nonetheless, it is essential to market your ICO in certain prominent paid community channels that will help you gain credibility and reach out properly to potential investors.
Summing up, you have to spend capital to raise funds when it comes to an ICO. An ICO is all about gaining the trust of investors that is the number one thing that will help you raise millions.
Recommend Read : Tips For ICO Development – Create the Perfect Website
Related Post