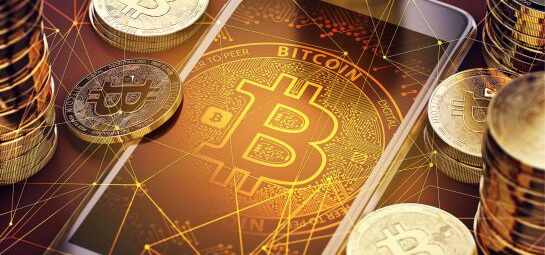 What is Cryptocurrency Exchange Software?
"Cryptocurrency exchange software is a platform where cryptocurrency trading is accomplished successfully. Each transaction that is done on the platform, provides a lucrative commission to the platform owner."
The cryptocurrency exchange platform manages cryptocurrency trading in a very efficient manner. It allows the person to buy, sell/trade cryptocurrencies like Bitcoin, Ethereum, Litecoin, Dash, etc. It can convert the form of digital currency in another form.
Cryptocurrency Exchange Software Development Services – Why choose us?
Cryptocurrency Exchange Software Development have widespread usage across the globe hence people are adopting to pay via crypto coins. Acceptance of cryptocurrency has been increasing in many organizations.
Cryptosoftwares is one of the leading crypto software providers in delivering the best White Label Cryptocurrency Exchange Platform development.
Here we ensure the privacy, security, with fully customized options for the equipped features of cryptocurrency exchange software.
We have developed a crypto exchange software where the clients will be able to process highly secured peer to peer trading of cryptocurrencies. This is embedded in your bitcoin exchange software and our exchange system able enough to proceed thousands of bug-free transactions.
Our cryptocurrency trading platform enables you to exchange nearly all the available cryptocurrencies at very convenient and easy methods.
Our experts have extensive knowledge of cryptocurrency trading software and exchange script.
We provide cryptocurrency exchange platform development solutions measured by advanced security features that can fulfill the need of our clients.
Cryptocurrency Exchange Software Development Features
High Performance

Our specialists have developed the cryptocurrency exchange software which is tested and verified that it can run with no load.
Secure and Reliable

We provide a secure and reliable platform with cryptography techniques and advanced security features to make it a completely safe platform for crypto trading.
Highly Customizable

Our cryptocurrency exchange platform development is highly customized and can be integrated with any third party software. It is fully extensible and versatile with the user friendly interface.
Cheaper and Faster

Our specialists put up the cryptocurrency exchange software development which is completely tested and verified that it can run with no load.
Advanced Control Panel

Admin Dashboard has fast statistics for Currencies, trade and users details, User Management, Currency Activation and many more options.
Enhanced Buy/Sell System

We have an advanced buy/sell system with popular payment options and fast order execution for top currencies.
Two Factor Authentication

We provide an additional layer of security and make it invulnerable for attackers to gain access to your account.
Various Processes Involved In Launching Cryptocurrency
Exchange Software Development Platform
Requirement collection and cryptocurrency exchange platform development preparation

01

Vanilla Exchange Product installation in accordance with the jurisdiction in which your cryptocurrency exchange platform is incorporated.

02

Match Engine Installation as per requirements.

03

Integrating various Blockchains into the Exchange.

04

Boosting Security Features.

05

Listing of the Cryptocurrencies on the Exchange.

06

Handing Over the Exchange.

07
Crypto Exchange Wallet Demo
Wallet Address : user1@gmail.com
Password : 11111111
Major Players Involved in White Label Cryptocurrency Exchange Software
The overall process of White Label Cryptocurrency Exchange Software involves mainly three players. They are as follows :