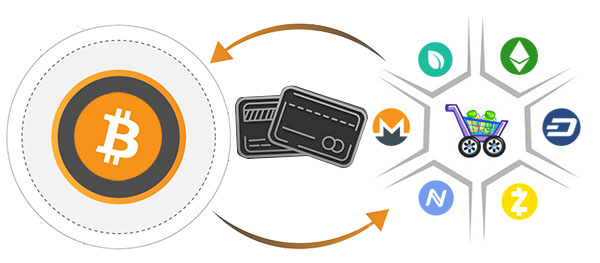 "Cryptosoftwares offers the best service for the White Label Bitcoin Payment Gateway Development for your business needs to deal with digital currency"
Do you want your customers to use the fastest digital currency " Bitcoins" for your business? Our developers of Cryptosoftwares will assist you in integrating the white label Bitcoin Payment Processor for your platform.
You can have your own brand of Bitcoin Payment Gateway with our service.

What is Payment Processor?
It is a payment gateway where the merchants can offer their customers to pay for their online purchase using the digital currency like Bitcoins, Ethereum, etc
Benefits of payment processors like BitPay
The product can be easily integrated into any online store or shopping carts with Application Programming Interface.
The product is enabled with Cryptocurrency Invoicing, Easy merchant account setup & management, General ticketing system, Payment management system, etc
You can also extend your service to your merchants by offering this white label cryptocurrency Payment processor or to any other business vendors.
The product is customized to handle all payment types like debit card, credit card, etc.
It can be globally accessed to support all the payment solutions.
Highly secured with non reversible transactions and reluctant to fraudulent activities.
Enables fast transactions with zero processing fee.
The product offers micropayment solutions.
Enables conversion of cryptocurrency or exchange of cryptocurrency to your local currency.
Try our crypto payment development service to have a complete solution for Bitcoin Payment gateways. It will definitely help you to have very fast business transactions with high security and zero processing fee.