Are you planning to use Coinpayments? If yes, go through the complete Coinpayments Review.
Coinpayments wallet is one of the most used and successful cryptocurrency wallets that we do have in the market right now!
But still in the market, where there are plenty of Cryptocurrency wallets, why would you still prefer Coinpayments to store your cryptos. Not every wallets suit for everyone. Different people have different requirements or needs. So reviews like this will be a guiding light for the ones who are confused in choosing the best Cryptocurrency wallet for them.
CryptoSoftwares provides the best Cryptocurrency Wallet Development Services
Here in this blog, we will discuss the exclusive features of this Bitcoin wallet or cryptocurrency trading platform, some info about the company and more.
Keep reading!
What is CoinPayments?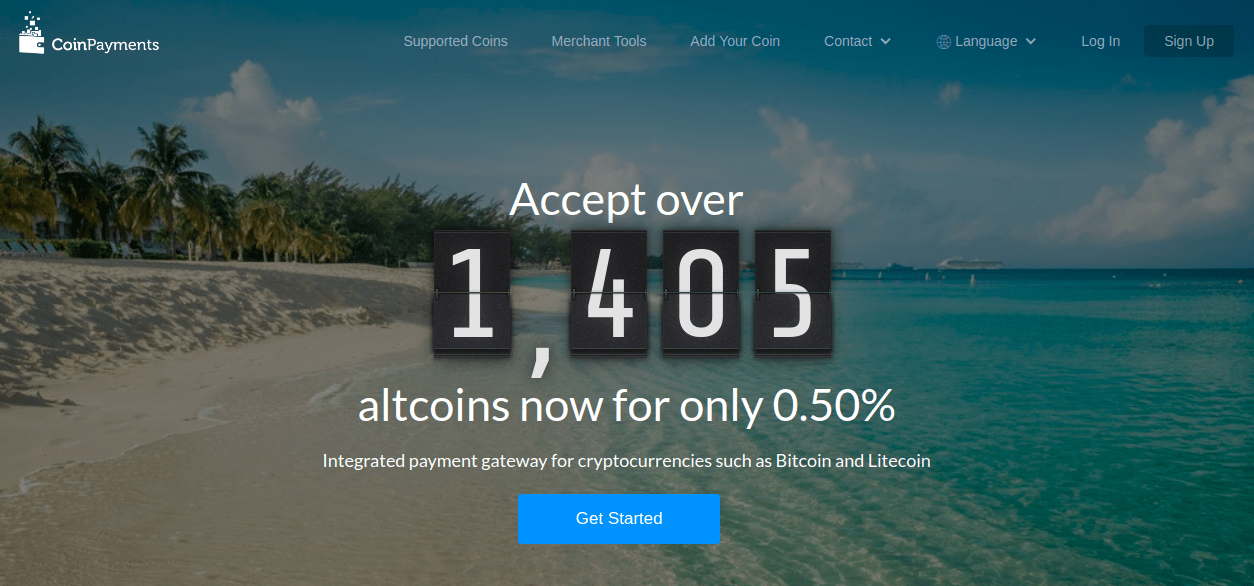 CoinPayments is a Canadian firm which offers the services of Cryptocurrency trading platform, Cryptocurrency wallet, etc. They accept Cryptos like Bitcoin and over 600 altcoins through their platform. It's all set with easy to use plugins, and highly interactive interfaces.
Know the list of top cryptocurrency trading websites
CoinPayments has over 20,00,000 vendors around the world and its considered as one of the best cryptocurrency platforms that we have right now online.
Other exciting characteristics of them include the easy to use shopping cart plugins which the merchants can use to integrate with their already existing platforms.
Also, they provide PoS (Point of Sale) terminals so that the customers can make use of such facilities at various offline stores.
Now, hope why CoinPayments is considered as one of the most popular Cryptocurrency payment processing services that we have today.
Features of CoinPayments
CoinPayments offers a lot of really interesting features that no other competitors of them can claim. And, they are:
Multi-Coin Wallet: CoinPayments support almost 600 altcoins through their online wallet facility. But still, it is not recommended for a larger duration of time.
Point of Sale (PoS): CoinPayments also supports offline stores through their PoS facilities. They use a simple and user-friendly interface that allows accepting in-person payments.
Shopping Cart Plugins: CoinPayments supports the plugin service of the shopping cart which can be integrated with your existing websites. It's all easy. Sign up on the site and install a plugin to integrate it with your existing platform.
GAP600 Instant Confirmations: It supports GAP600 instant confirmations and hence the payments executed are much faster than the old and conventional methods followed, where it used to take almost an hour in getting confirmed!
Auto Coin Conversions: Another feature provided by CoinPayments include the conversion of one cryptocurrency to another one. This feature helps to save your precious time as well as money to a greater extent.
Fiat Settlements: They also support the fiat settlement for the merchants involved in the countries like US or UK. Here, you can link those settlements directly with your bank account.
Vault Service: This facility helps the user to secure your coins in a cold wallet for a certain time before you actually spend them.
Get the tips to secure your bitcoin wallet
AirDrops: CoinPayments supports the crediting of AirDropped coins which not many platforms out there offer. But CoinPayments credits the airdropped coins to users. Usually, it becomes much more complicated where the users have to struggle really hard to claim those airdropped coins to your offline wallet.
Mobile App: CoinPayments offer a well built mobile application in both the Android as well as iOS formats so that the users can conduct crypto transactions of all sorts through their mobile devices!
ICO Marketplace: CoinPayment also provides the facility of an ICO hosting platform which helps to deal with even your upcoming ICO's including Escrow.
Read the blog on ICO website development tips
$PayByName Purchases: This is one of the best features that CoinPayment provide to its users. The customers can generate their own custom names and can conduct transactions using these names. Not only that the merchants involved can also accept the cryptos using this unique name.
Transaction Fees: CoinPayments is one of the cheapest service providers for crypto transactions in the world. The details regarding the transaction fees involved are given below:
| | |
| --- | --- |
| Incoming Payments – To Balance | 0.50% |
| Incoming Payments – As Soon As Possible/Nightly | 0.50% + coin transaction fee |
| Commercial Deposits | 0.50% |
Also, they charge an additional service fee for using their coinpayments wallet.
Is CoinPayments a Safe Platform?
Cryptocurrencies are the ones which have high value in the market. So when dealing with crypto transactions you should make sure whether the platform you are using is highly secured one or not!
The company claims they are highly secured with all the latest technological implementations. But there have been certain times when their security has been compromised in the past.
It was in the year 2017 when hackers broke into the Coinpayments' Ripple storing security databases. A large amount of Ripple coins were stolen and it impacted in a huge loss to the customers as well as the company itself. But the coins stored in vaults were safe and secure.
The company but managed to give back all the lost Ripple coins to its users within six months! CoinPayments actually dealt with the situation really well, and that has impressed a lot of people in again trusting them.
Also, they made sure that it never happens in the future and have not occurred until now. It's totally safe and secure using their services is what we could infer from the above incidents and also almost all the reviews from the customers say so!
Pros and Cons of CoinPayments
There are both pros and cons for the services of coinpayments wallet, which are mentioned below:
Pros
Safe and Secure.
Supports 600 plus Cryptocurrencies.
Impressive Transaction Fees.
Has vaults.
Cons
There are not many cons to tell, except the one which happened in the year 2017.
Security compromised incident in the year 2017.
Summing Up
CoinPayments is a legitimate and safe platform to conduct your cryptocurrency transactions. This blog on Coinpayments Review has tried to list out all those necessary information to help you in choosing the best Cryptocurrency trading platform. CoinPayments is safe, secure, offers a lot of features for sure and the price charged is also minimal!
So do give CoinPayments a try!