Cryptocurrency trading has become much easier with the advent of multiple Cryptocurrency trading sites. But it is always recommended to pick up the best when it comes to Cryptocurrency trading. Hence, we bring here a list of Top Cryptocurrency Trading Websites. Do checkout below.
CryptoSoftwares provides excellent Cryptocurrency Exchange Platform Development services
Best Cryptocurrency Trading Websites
1. Binance
Binance exchange is considered as one of the top cryptocurrency trading sites. It's apt for both the beginners and the advanced users also. Binance provides an inbuilt option where the users can switch their User Interface (UI) between two modes. It's highly user-friendly. Another exciting feature of Binance is that the chances for liquidity related issues are very much less. It supports almost all the major Cryptocurrencies that we have in the market right now.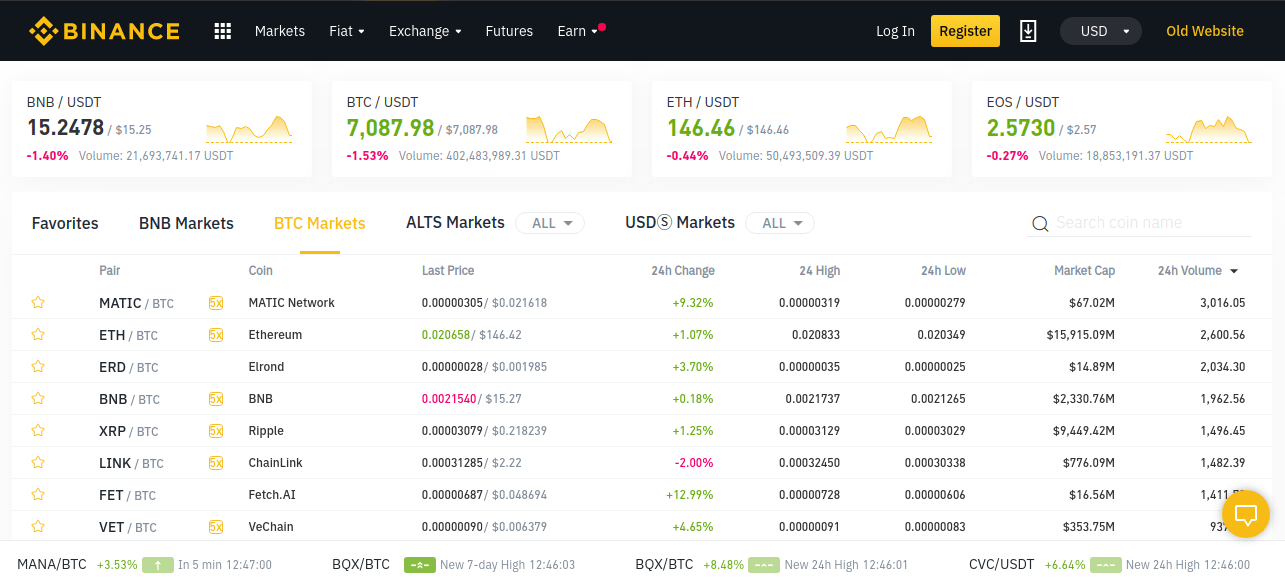 Moreover, they offer a discount of up to 50% in trading, if you are making use of BNB tokens. This helps to save you a lot of money if you are a full-time crypto trader.
2. KuCoin
KuCoin, yet another top cryptocurrency trading websites has been attracting a lot of users for the past few months now. KuCoin provides a very user-friendly interface so that the users who are not who do not have enough technical knowledge can use it with ease.
Read the blog on how to start cryptocurrency exchange software
KuCoin keeps updated with adding new tokens that enter the market. No wonder they found a place in the list of top Cryptocurrency trading platforms on CMC. They provide a Cryptocurrency of their named KuCoin Shares. A user can buy these shares and hold it reaches a profitable value. Once they are happy with the profits, they receive can sell them in the market.
That is, the same as we do in the stock market. It acts as a source of passive income. Another exciting feature of this trading website is that it even pays you NeoGas for holding NEO on the platform, which not many trading platforms do offer.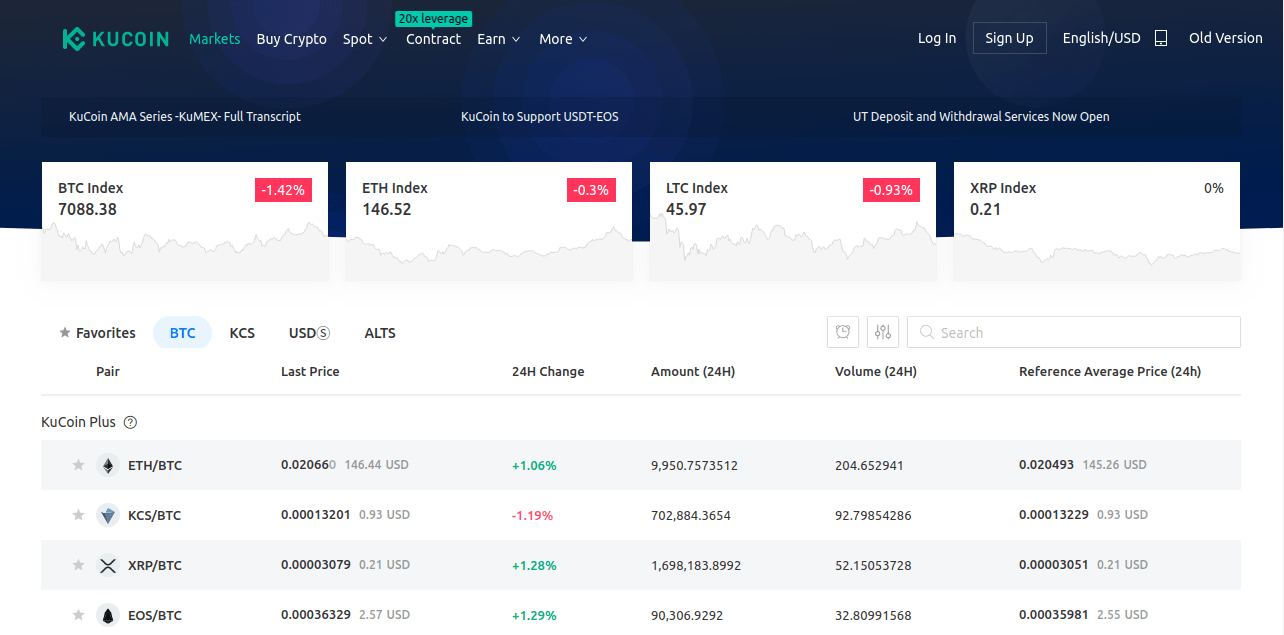 3. CEX.io
The UK based Crypto trading platform, CEX.io was started in the year 2013. It is considered as one of the best cryptocurrency trading platform for beginners. It's highly user-friendly, fast and offers the services of multiple Cryptocurrencies that we have in the market right now.
CEX.io helps you to deposit fiat currencies like EUR, GBP, USD, RUB, etc. on the platform. Some of the Cryptocurrencies they support include Bitcoin, Bitcoin Cash, Ethereum, Stellar and Ripple.
Other features they provide include higher liquidity, purchase of Cryptos through debit/credit cards, etc.
Build Cryptocurrency Exchange Software with CryptoSoftwares
4. Coinbase
Coinbase has continuously been ranked in the list of top cryptocurrency trading websites for quite a long time now. They also support almost all the major Cryptos like Bitcoin, Ethereum, Bitcoin Cash, etc. Just like CEX.io it also supports fiat currencies like USD, EUR, etc.
Buying Cryptos through Coinbase is easy as given below:
Signup at Coinbase.
Complete the identification procedures.
Visit the payment methods page.
Click on +Add Payment Method.
Select Card and add the credit/debit card details.
Accept and allow Coinbase to make two small transactions.
Coinbase will make two minimal test transactions between 1.01 and 1.99 in your local currency. Log in to your card statement account and note the amount of those transactions.
Enter the amounts transacted in the Coinbase app.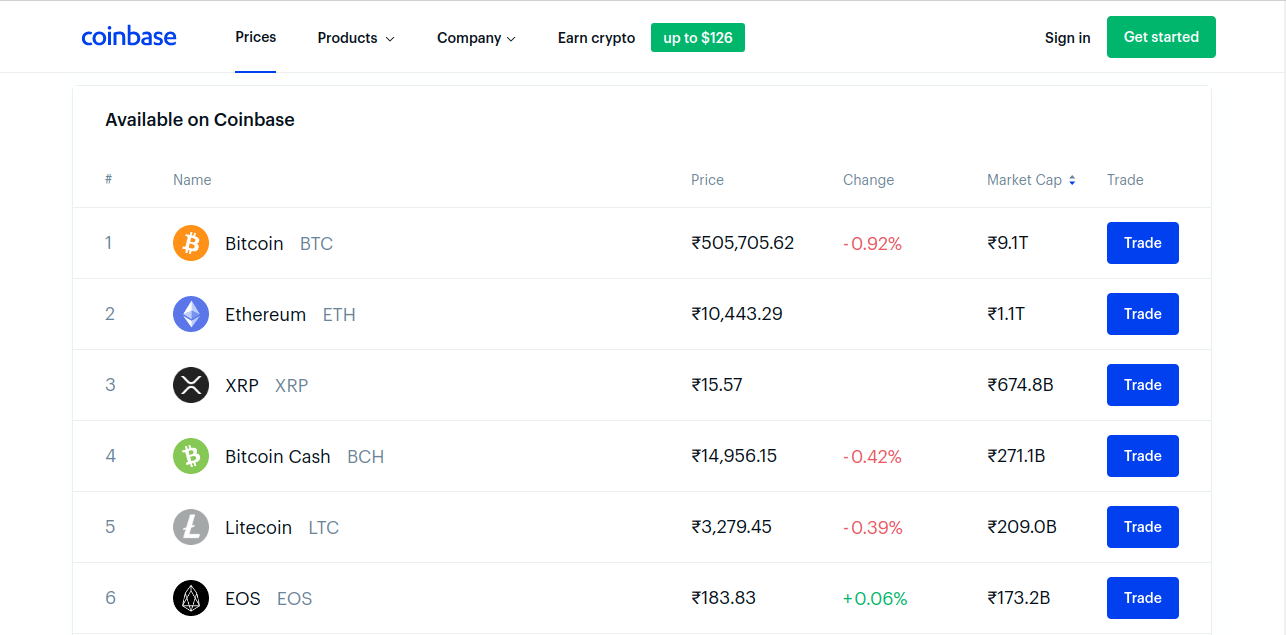 Get the complete guide on Remitano Clone Script
5. Bitfinex
Bitfinex is one of the oldest and best Cryptocurrency trading websites that we have in the Crypto world. They also support the fiat currencies like USD, EUR, and GBP. They also support a higher liquidity rate when compared to its peers in the sector.
This platform is user-friendly and the designing section little attractive than the other ones. They also provide a mobile app version in both Android and iOS platforms. So we don't have to depend on your computer system every time you want to trade Cryptos.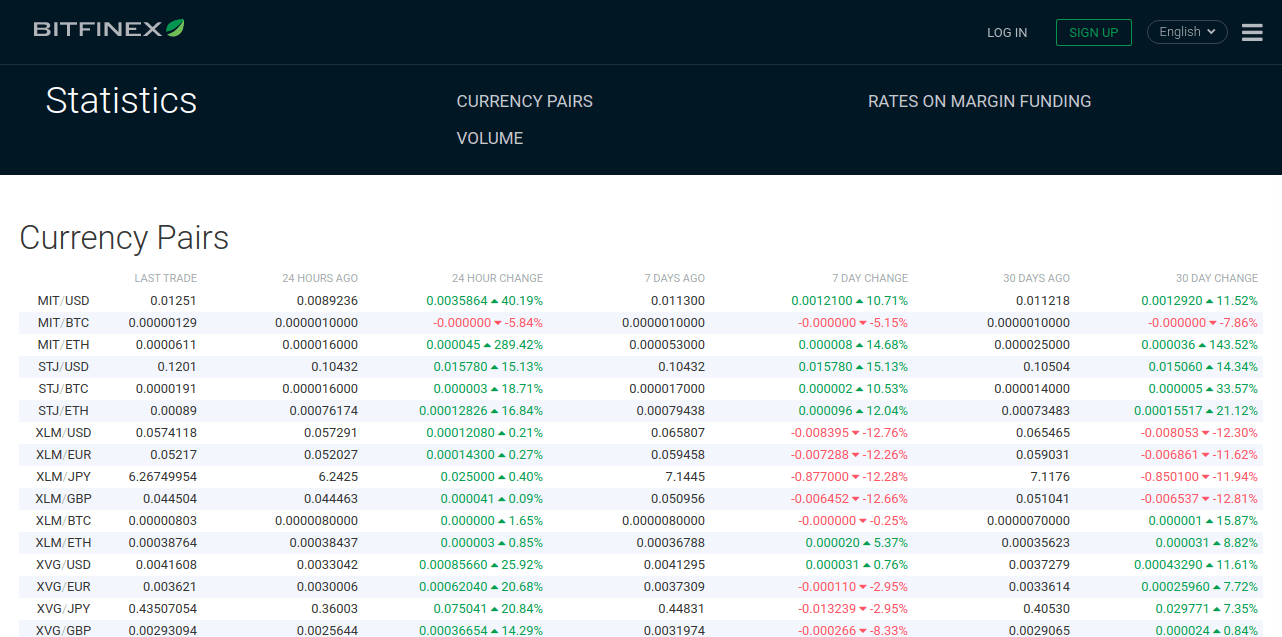 Bitfinex does not provide their services in countries like the United States of America, Bosnia and Herzegovina, North Korea, Ethiopia, Iran, Iraq, Syria, Uganda, Vanuatu, and Yemen. They charge a trading fee between 0.1 % to 0.8%.
Know how much does it cost to build cryptocurrency exchange software
6. Changelly
Changelly has been here for quite some time now, and trading cryptocurrencies through this platform is simple and can be done in one go. They don't require you to complete the time-consuming KYC process. Instead, you can sign up using your email address.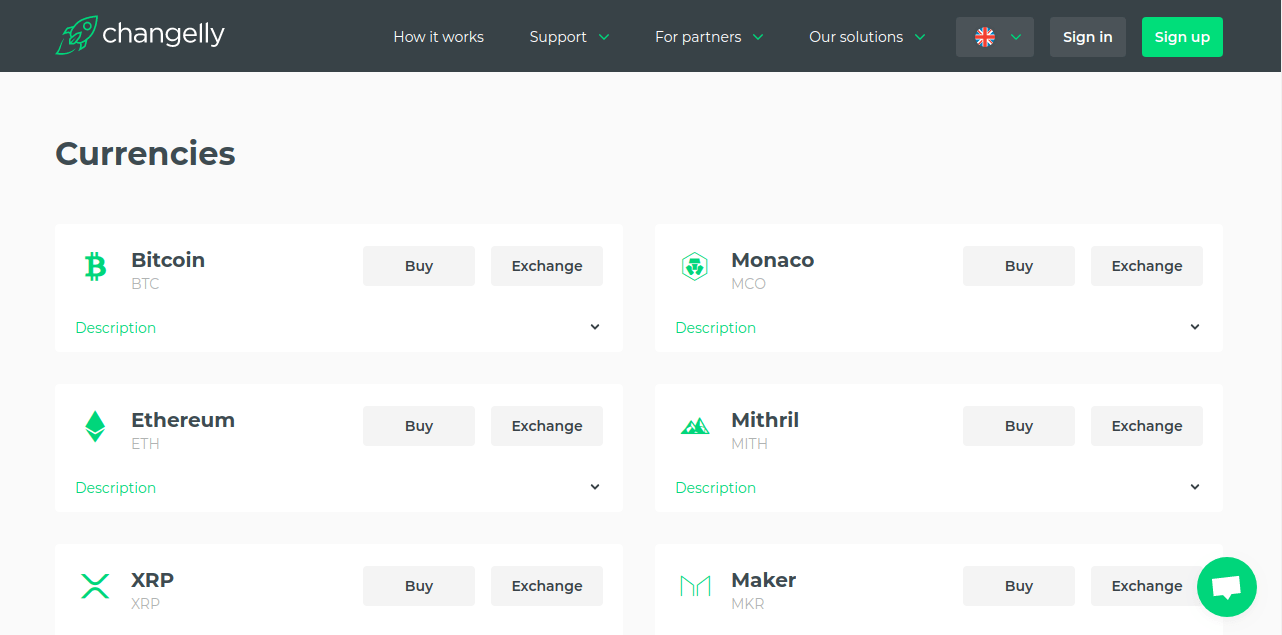 It supports more than 35 Cryptocurrencies along with the fiat currencies like USD, EUR, GBP, etc. It also allows you to buy Cryptos using debit/credit cards. Their commission fee is about 0.5 % per trade.
Read the blog on Cryptocurrency Liquidity
7. BitMEX
BitMEX trading platform is the one mainly used by professional Crypto traders, developers and economists. Hence, it is considered as one of the busiest exchanges that we have in the Crypto world right now.
But they also provide ample support for beginners as well with highly advanced and easy to use tools. They support fiat currencies like US Dollars, Yen, Yuan, etc.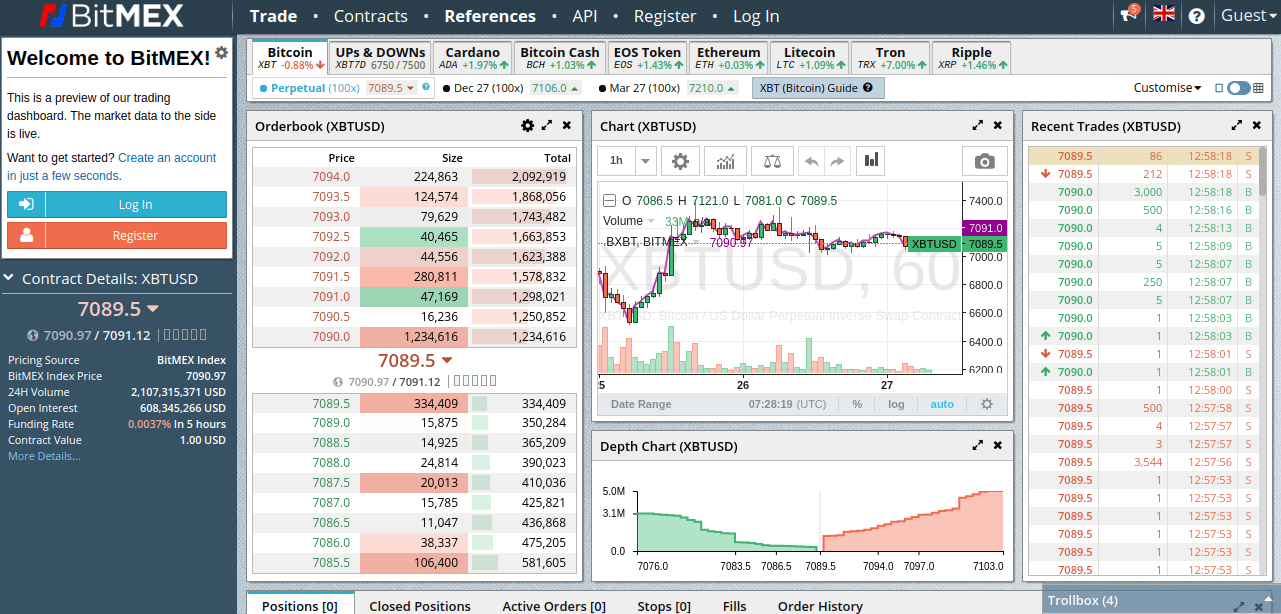 The cryptocurrencies supported by BitMEX include Bitcoin, Bitcoin Cash, Ethereum, Litecoin, Cardano, Ripple, etc.
Get the tips and tricks on cryptocurrency trading
Final Thoughts
The above listed top cryptocurrency trading websites are the ones that allow us to buy and sell Crypto based tokens. There are multiple Cryptocurrencies right now, and choosing the perfect cryptocurrency trading platform provides you numerous advantages.
The above-given list is a collection of the same. Do go through and select the one which suits you well! If you think there are other top cryptocurrency trading platforms to be added to the list, do comment below!