Build Your Own Cryptocurrency Exchange Platform With Cryptosoftwares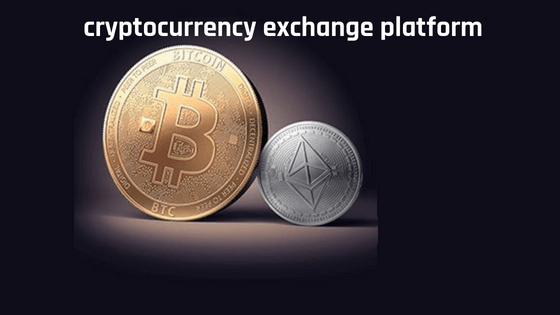 cryptocurrency exchange platform is a digital store where users can purchase and sell virtual coins at market-established exchange rates. With cryptosoftwares, you can avail top cryptocurrency exchange platform development which helps cryptocurrency exchanges and functions as an intermediary between clients and digital currencies dealers
How to develop cryptocurrency exchange platform or cryptocurrency Platform?
Planning and preparation are the main factors that need to be considered before launching an online cryptocurrency exchange platform project. It means to think through the project details is essential. The first step is, to begin with analyzing the specifications and the type of platform you want to develop.
An online cryptocurrency exchange platform should have characteristics such as:
Flexibility in development
Flexibility in Customization
Flexibility in scaling
Safety
Controllability
Instant response to all actions
Every cryptocurrency websites are made up of web pages having separate layers or modules. Each module of the data received from the server works independently and comes from the trade interface. The interaction of various layers is managed by specific requests. Usually, each module has its own server. On the cryptocurrencies exchange market, the platform itself matters, so you can make a client for it. Although, it is up to you whether to choose a site or a mobile platform.
Build Cryptocurrency exchange platform easily :
Nowadays, different types of cryptocurrencies exchanges can be seen. The type that you prefer will define the structure of the website. Direct trade platforms provide tools for making quick deals between users. This type of exchange platforms does not involve a market-established price on the market; rather, tradesmen set their own exchange rate.
Get started with building the cryptocurrency exchange platform:
Important tools required for launching online cryptocurrency exchange platform by delivering high performance are:
charts that indicate digital currencies volatility ratios.
Before making transactions, it helps us to compare different trading pairs.
orders – a record with the transactions made by market performers.
The detailed history of the most profitable transactions for a qualitative examination. It is useful for determining bidder's demands, as well as for more precise forecasting, which is the source of any trade. First, you need to determine the time and budget restraints. The complexity of the cryptocurrency exchange software leads to the fact that its development and debugging can take a year or even more than that. Keep in mind that the professionalism of your developer team heavily determines the time for accomplishment.
Remember that while developing cryptocurrency exchange platform software, an employee must get remuneration based on the complexity of accomplishing the task successfully. To implement such program, a single IT expert is not enough. A team of experienced developers is necessary to undertake such task. It is obvious that an expert team requires investing a lot of resources. Therefore needs to be very calm in case of developing cryptocurrencies, first of all, you need a trading platform developed with accurate details and you need to create a user account system. In a user profile, the customer needs to be identified, and there needs to add an option for depositing and withdrawing currency entered.
Cryptosoftwares provides cryptocurrency exchange platform development which help, investors, and traders will be able to control their market positions.In the process of modular development for the exchanging platform, you need to take into account even the least details. You will also need to create a program that collects related items of content and displays them. With its help, users will have the opportunity to create their own coins or tokens and put it on the list of assets instantly. The program process a large amount of information in every second, program is known as the aggregator. Therefore the cost also varies accordingly.
The cryptocurrency exchange will not work if the platform doesn't have a trading kernel, Its role is to book order, carry out the transaction and for calculating balance. The cryptocurrency exchange platform needs to have a user-friendly Interface. To attract the customer's design needs to be good. In addition to that, the interface needs to be mobile responsive. Custom mobile applications will make your exchange even more attractive and practical.
A perfect interface will have the following features:
Quick registration
Access to trading accounts
Depositing and withdrawal of cryptocurrencies
Review of the order book history and past transactions
Changes in balance and statistics monitoring
Analytical infographics and charts
One of the most essential tasks on the list is building a wallet. The client uses it for storing the cryptocurrency. It is important to ensure complete security of the user's wallets.To reduce all risks, wallets are divided into two groups – "hot wallet" and "cold wallet".Hot wallets allow users to transfer cryptocurrency to an external wallet. The cryptocurrency withdrawal does not require the consent of the exchange administrator. Cold wallets contain the remaining coins or tokens.  If a hot wallet gets hacked, access gets denied from the cold wallet and nobody can access it further. The cold wallet automatically disconnects from the network. Therefore, it is recommended for users to keep the major part of their assets in the cold wallet. Dividing wallets into two groups is what it takes to achieve a good balance between high security and comfortable use.
The cryptocurrency development may seem to be expensive now but the cryptocurrencies have a great scope in the coming days. It is in emerging stage and it is bound to grow for cent percent sure. The value of cryptocurrencies will keep on fluctuating like fiat currencies. The market of digital currencies has a great room for improvement. Build your own cryptocurrency using best cryptocurrency software development company and be a part of the digital world.